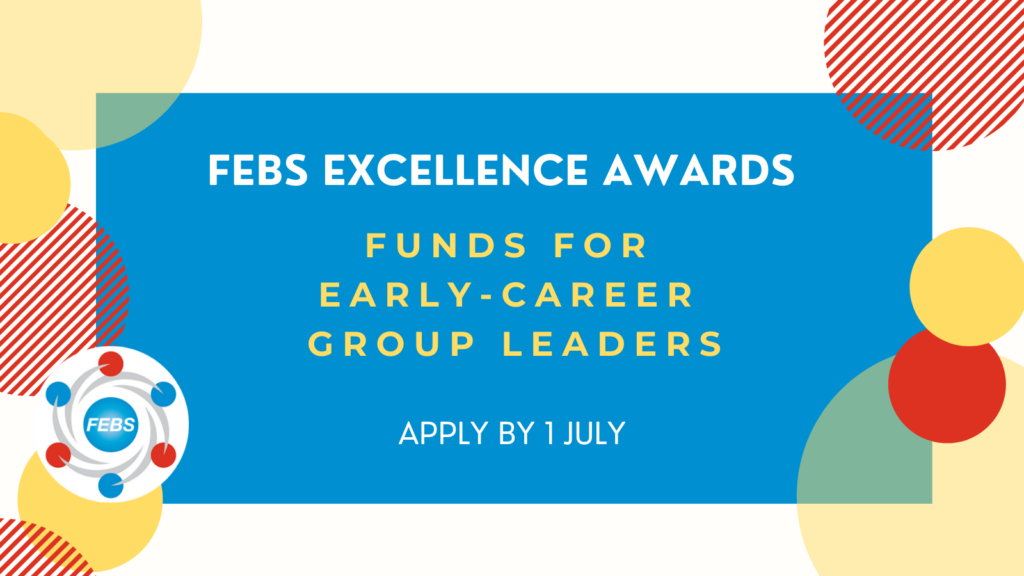 The FEBS Excellence Awards programme, which began in 2021, is aimed at supporting highly competitive research in molecular life sciences.
The FEBS Excellence Award will provide funding to early-career group leaders to purchase laboratory equipment and consumables. It is endowed with a €100,000 award.
Eligibility
To qualify for the FEBS Excellence Award, early-career group leaders must present a scientific research track record of proven academic excellence. Candidates must: (i) have obtained their PhD up to 8 years prior to submission of their proposal; (ii) have worked in a different country for at least 2 years prior to their current employment; (iii) hold a salaried position in a Host Institution of a FEBS country during the 3-year duration of the Award; (iv) have established and operated at the Host Institution for at least 1 year prior to submission of their proposal; and (v) belong to a FEBS Constituent Society.
Support period
3 years
Applications
Call opening: April 1, 2023
Deadline for submission: July 1, 2023
For detailed information, please read the following carefully: Guidelines for FEBS Excellence Awards and Frequently asked questions about FEBS Excellence Awards
For the announcement of 2022 FEBS Excellence Awards, click here.