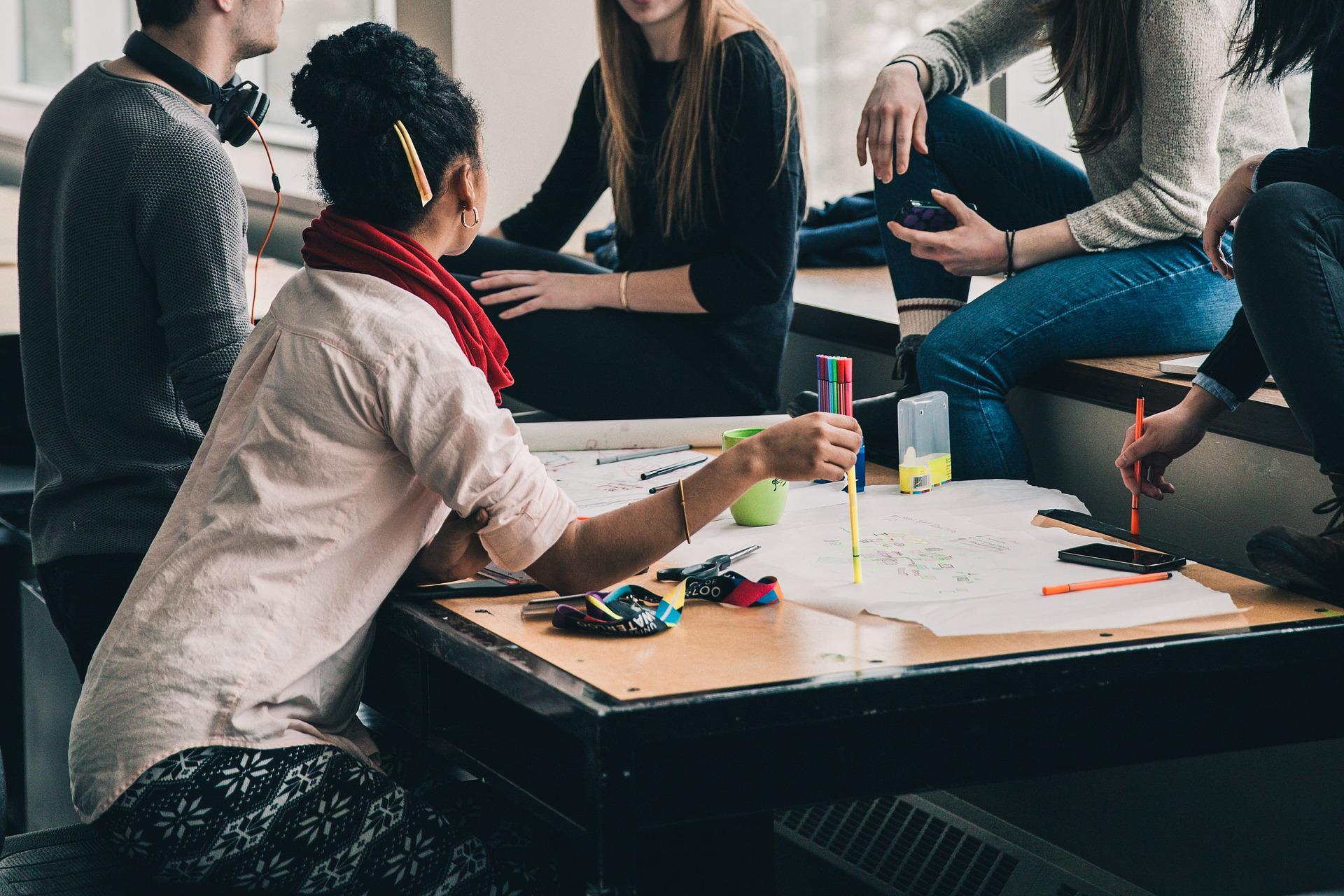 UPCOMING EDUCATION EVENTS
FEBS Education Ambassadors Meeting 2023
Vilnius, Lithuania; 5–6 May 2023
More details about this meeting for appointed education representatives from the FEBS Constituent Societies will be sent to the ambassadors  in February 2023.
FEBS Education Joint Workshop: Evolving molecular bioscience education
Organized with the Biochemical Society (UK), in association with IUBMB
Manchester, UK; 25–26 May 2023
The fifth edition of this event is aimed at anyone teaching or supporting learning in higher education in the molecular biosciences, from early-career researchers to established professors.  It will comprise group discussions, talks from invited speakers, and flash talks and posters from delegates. The event will focus heavily on communities of practice in bioscience education. Topics include: Novel approaches to student assessment; Practical solutions for improving inclusivity and accessibility of bioscience education; Evaluating, understanding and promoting student engagement; Communities of practice for the development of teaching, considering both staff and students.  Register interest here
'Evolving molecular bioscience education' will be associated with a preceding training event on educational research in the biosciences, 23–24 May 2023, Manchester, UK.
Education Activities at the 47th FEBS Congress
Posters on aspects of molecular life sciences education are warmly invited for the 47th FEBS Congress in Tours, 8–12 July 2023. A FEBS Education Poster Prize will be awarded during the event. Abstract submission is open and abstract topics can be seen here.
---
About FEBS Education events
The organization and funding of events to advance teaching, training and learning in the molecular life sciences at both undergraduate and postgraduate levels is a key activity of the FEBS Education committee.  Among the aims are increasing the knowledge and skills of educators, encouraging the development of innovative teaching methods and educational resources, and sharing good practice.
Supported education events include a seasonal webinar series, workshops jointly organized by  FEBS and a FEBS Constituent Society, education sessions at the FEBS Congress, and workshops organized by FEBS Education Ambassadors.
Find more details on FEBS education activities on the Education/Training page.
---
Recent FEBS  Education events
FEBS Education Joint Workshop: Research on education
Organized with the Croatian Society of Biochemistry and Molecular Biology (HDBMB)
Zagreb, Croatia; 4–5 October 2022
This joint international workshop focused on how to perform educational research – the application of scientific methods to study educational practices. It covered designing an educational research, identifying a research question, reviewing the literature, and choosing appropriate research methods to collect, analyse and interpret the data.
FEBS Education Committee Seasonal Webinars
Winter webinar: 'Traditional lectures, lecture capture, and online learning – lessons for post-pandemic teaching', Susanne Voelkel, UK; 3 March 2022
Spring webinar: 'Visualization in science education: emerging opportunities for making the invisible visible', Konrad Schönborn, Sweden; 20 April 2022
Summer webinar: "How to support sustainable supervision of doctoral researchers', Erkki Raulo, Finland; 20 June 2022
Autumn webinar: 'Development of a teaching module for PhD candidates', John Kelly, Ireland; 3 November 2022
Education Activities at the IUBMB–FEBS–PABMB Congress
Activities at the Congress in Lisbon, Portugal in July 2022 were:
(1) FEBS Education Plenary Lecture: 'Beating to a different drum: how can education become relevant again?', Boris Jokić, Croatia
(2) FEBS/IUBMB Education Session: Where we go from here? Experiences, lessons learned and projections for hybrid post-COVID education
•The DJ-ification of education, Carlos Delgado Kloos, Spain
• Hybrid learning is here to stay and it is even more about student engagement and experiences, Tracey Kuit, Australia
• Digital strategies for blended and interdisciplinary learning, Rosemary Clyne, UK
(3) Posters on education
FEBS Education Ambassadors Meeting 2022
The 6th FEBS Education Ambassadors Meeting, bringing together representatives appointed by the FEBS Constituent Societies, took place 19–20 May 2022, in Izmir, Turkey. Find a report about it on the FEBS Network here.