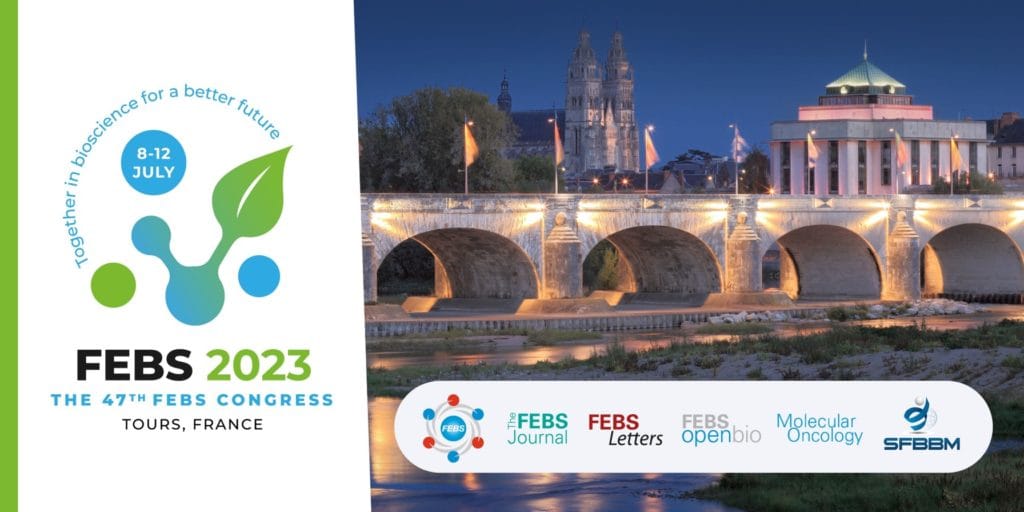 The 47th FEBS Congress – 'Together in bioscience for a better future' – will be held in Tours, France from 8th to 12th July 2023, hosted by the French Society for Biochemistry and Molecular Biology (SFBBM), with the journals of FEBS collaborating in the programme development.
The Congress will be a great opportunity to get the bigger picture on recent progress and trends across the field of biomolecular sciences, through plenary lectures from distinguished researchers and symposia on important focused research areas. There are also opportunities to present your work as a poster or short talk. Come and join biochemists, molecular biologists, cell biologists, biophysicists, systems biologists, biomedical scientists and researchers from related disciplines at this exciting international gathering to share our common scientific interests and passions, celebrate achievements and make new connections.
Explore the scientific programme and the destination on the Congress website, and click below for useful key information:
Registration details
Call for abstracts
FEBS bursaries
We look forward to seeing you in Tours!