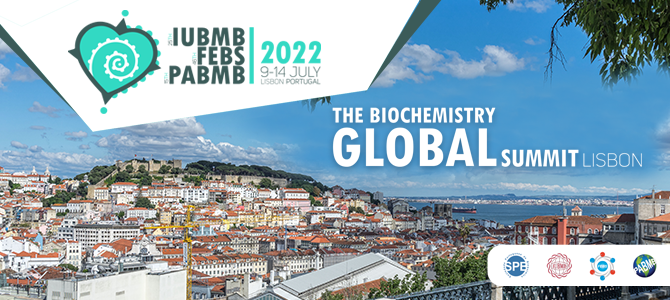 The 46th FEBS Congress is a joint event with IUBMB and PABMB, hosted by the Portuguese Biochemical Society in Lisbon, 9–14 July 2022, as 'The Biochemistry Global Summit'. Registration and abstract submission are open!
The Congress will be a great opportunity to be updated with recent discoveries and trends across the field of biomolecular sciences, through plenary lectures from distinguished researchers, symposia on important focused research areas, sessions on science-related educational and social topics, and an exhibition from industry. There are also opportunities to present your work as a poster or short talk. Come and join biochemists, molecular biologists, cell biologists, biophysicists, systems biologists, biomedical scientists and researchers from related disciplines at this exciting international gathering!
Explore the scientific programme on the Congress website, and click below for key information on registration and abstract submission.
Registration details, including support scheme summary