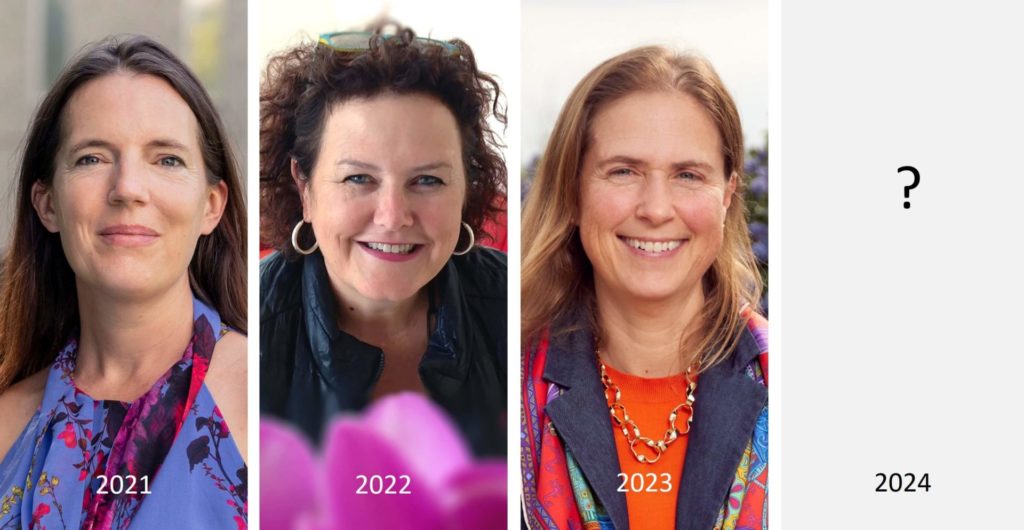 Nominations are now invited for the 2024 FEBS | EMBO Women in Science Award.
The FEBS | EMBO Women in Science Award is a joint initiative of FEBS and EMBO. Launched in 2007, the aim of the award is to highlight the major contributions made by female scientists to life sciences research. Winners of the award will serve as inspiring role models for future generations of women in science. Each year an individual woman working in the life sciences will be recognized for her exceptional achievements. The 2024 winner will be honoured at the 48th FEBS Congress, where she will receive a prize of €10,000 and a statuette, and present a special plenary lecture.
More details about the award and the nomination process can be found in the Awards section of the FEBS website; click here. Nominations for the 2024 award must be submitted by 15 October 2023.
---
The image shows recent FEBS | EMBO Women in Science Awardees: Molly Stevens (2021), Erin Schuman (2022) and Sarah Teichmann (2023).
Photo credits: Molly Stevens – David Vintiner, Imperial College London ; Sarah Teichmann – Onur Pinar, Wellcome Sanger Institute.