The FEBS Anniversary Prize of the Gesellschaft für Biochemie und Molekularbiologie (GBM) is awarded for outstanding achievements in the field of Biochemistry and Molecular Biology or related sciences by the upcoming generation of senior scientists, with the awardee selected from researchers under 40 years of age invited to give a lecture at one of the symposia or workshops held during a FEBS Congress. The award comprises a certificate and €2000.
FEBS and GBM are pleased to announce that this year's recipient of a FEBS Anniversary Prize is Peter Marhavý (Umeå, Sweden). We hope you will join us at his talk at the IUBMB–FEBS–PABMB Congress 2022 to hear about his work and see him congratulated on his award.
Peter Marhavý is a group leader at the Umeå Plant Science Centre at the Swedish University of Agricultural Sciences in Umeå, Sweden. His team investigates how plants respond to wounds caused by plant-parasitic nematodes that may be mimicked using laser ablation. In response to biotic, abiotic, and physical stressors, plants may organize different signaling pathways. Although defensive stress response signals have been widely studied, the particular mechanisms by which cells identify and transmit these signals remain largely unknown. The purpose of his group's study is to comprehend the molecular mechanisms of cell-to-cell communication that support the first reactions to damage in plant roots.
Lab research webpage: click here.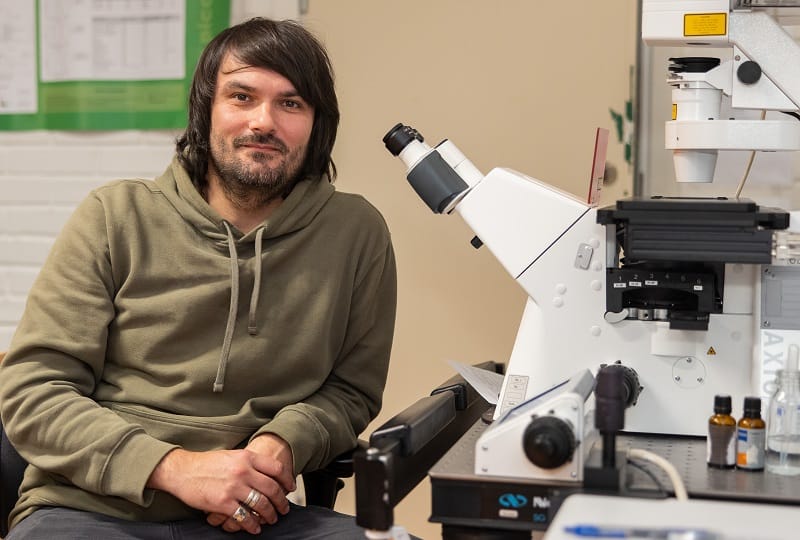 ---
Find out more about all FEBS prizes and awards.